How sustainable is pursing ride-hailing as a standalone service?
Non ride-hailing ambitions from a ride-hailing company, Gojek.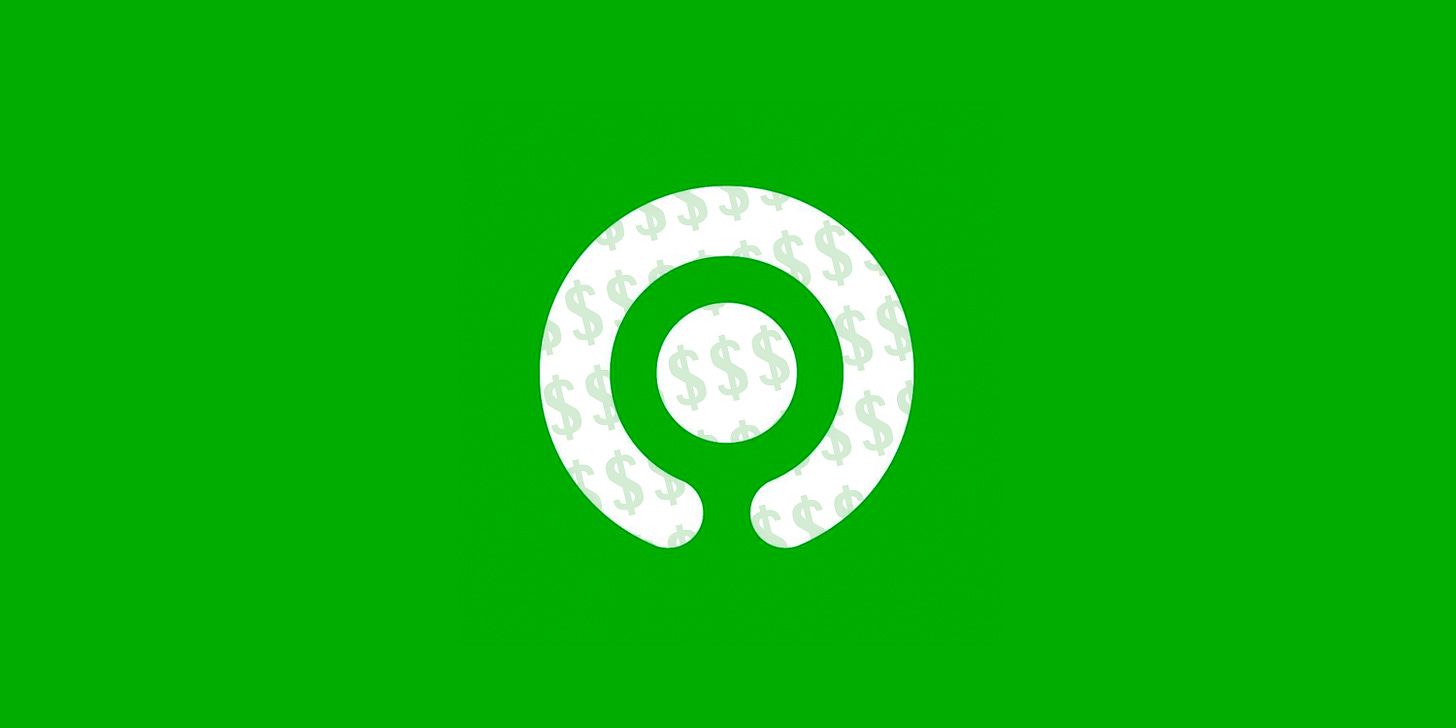 Earlier this month saw Indonesia-based taxi service Gojek land massive investments from American big names like Facebook and PayPal, for its GoPay payment service. The deal raised $300 million from Facebook in exchange a 2.4% stake, while PayPal holds a 0.6% stake. The funding round evidently hints at the Southeast Asia company's future ambitions outside of ride hailing.
I have used Didi in China, Grab in Singapore, Bolt/Ola in Australia, and Uber/Lyft in Canada. Although most well-known for their taxi hailing service, every single one of these apps offer users a secondary service of some sort (most recently being Lyft, wading into delivery to help supply meals and medical essentials during the pandemic). I found myself more likely to order from Uber Eats when I'm at my home in Toronto, for two main reasons. One, because my Eats account shares the same loyalty program as my Rider account. Second, it is a service I trust and top of my mind, due to the fact that I engage with Uber so much for its ride hailing abilities. Bloomberg's Tim Culpan wrote a timely article about the potential ride sharing apps have to expand and capture markets beyond the transport of people and goods. With its transport service acting as an on-boarding mechanism for users, the synergy potential these taxi apps have is tremendous when they introduce new services.
Following its fundraising round for its digital payments service, new trademarks registered by Gojek were discovered. The company filed for trademarks to expand into spaces like live video conference, electronics repair, and financial management. Gojek's biggest rival, Grab, meanwhile launched a self-serve merchant platform called GrabMerchant, to aid small Southeast Asian startups in digitalizing and managing their businesses. Gojek is likewise extending a hand to smaller merchants by opening access to its backers like Google, Facebook, and PayPal - "to become the bridge between the small merchant on the street to some of the world's global tech companies," in the words of the company's CEO. These bold and critical non-ride sharing moves by ride sharing companies offer glimpse into their plans of powering up to become the next one-stop-shop "super app."
---
The expansion makes logical, business and economical sense. For most of these ride hailing apps, food delivery was a natural next step. However, both services have been plagued by the recent COVID-19 induced lockdown laws. Particularly in Southeast Asia, the income of gig workers have been brutally slammed by the virus. In a piece by Reuters, 11 different Gojek and Grab drivers said that they're struggling to feed their families since income in June has been slashed by half. For one father of 4, ferrying passengers as a Gojek driver used to bring in a daily income up to $20. When transportation was halted in Indonesia, he turned to food delivery that paid him meager fractions of his previous income - barely earning $0.70 a day. Made obvious by the pandemic, the influx of demand for food delivery cannot compensate for the major transportation losses that both drivers and companies have shouldered. At times like these, the importance of owning a breadth of services beyond a company's core ride sharing business become crucial for survival.
An undeniable trend that's been underway for some time… The game-changing future for companies like Gojek is all about digital payments and financial services.
---
Digital money
There are a number of reasons why I argue this. Firstly, payments are at the heart of any transaction a business runs with its customer. To own the payments infrastructure behind your app is not only owning another key step in the customer journey, but owning a significant touchpoint to gain access and insights on how your customers spend. GrabPay, Grab's digital wallet arm, currently boasts over 100 million active users across the 8 countries it operates in within Southeast Asia. Unlike Apple Pay, I didn't need to attach a credit card and was only required to top up my prepaid balance before making purchases or sending funds to friends. As seen, there are countless use cases for transactions beyond the ones made to the actual business for services.
Fintech player
Secondly, Gopay marks the door opener for opportunities in fintech, in the veins of Alibaba's Ant Financial. As the company ramps up its payments and financial services to the broader region, Gopay can take pages from Alibaba or even Grab's playbook. Through GrabPay, Grab currently offers a variety of lending, credit and insurance services.
User acquisition
Many users directly signed up for GrabPay, including myself, because we were avid users of Grab. User acquisition through current services to reach your customers make a lot of sense. These users are the ones who are already engaged and trust what you offer. If you mix in a little synergy as a perk - such as Uber connecting its rewards program to all Uber Eats orders or Alibaba offering special rate loans to its merchants, attracting users for a new service on the basis of an existing powerful service will be promisingly fruitful.

On-boarding trigger
Facebook didn't stop its Asia investing at Gojek. The company also announced a massive round in India's Jio Platforms, which I wrote about here, that set off a wave of foreign investments in astonishingly high numbers. Reliance Jio's selling point is its unbeatable dirt-cheap wireless plans, amassing millions of users. But what Facebook sees, and has bet its money on, is the company's potential to dominant markets outside of telecom, while leveraging the customer base it has acquired through telecom. Gojek's initial ride-hailing service illustrates the same narrative. Serving the identical role to onboard customers first before enticing them to a slate of other products is the aforementioned Alibaba's Taobao.
Just by keeping the Uber logo on my iPhone real estate, it can trigger tactics like cross-promotions that effectively lure me into its Uber Eats arm. The potential there, to keep a customer wrapped in your digital ecosystem of services, speaks for itself.
---
According to research from Bain & Company, Indonesia's internet economy has become the largest and fastest-growing in all of Southeast Asia. In fact, its adoption of digital payments could put its internet economy on course to cross the $300 billion mark by 2025. For years, Gojek has been the dominant leader in Indonesia - and properly penetrating their home market with an array of services will prove invaluable to set off their mission in conquering the rest of the map.
Gojek's CEO commented that its expansion ambitions might have taken years under "normal circumstances," but has been without a doubt expedited by the outbreak. I am about to end this piece in the same way I end many others, which is by exclaiming how excited I am for Gojek to tap into new opportunities and markets. But then again, if I wasn't excited by their potential, why would I choose to write about it?
---
Read more on diane.substack.com

All figures in USD ($).