The future of AR/VR through Spatial
Virtual collaboration on steroids, with lifelike avatars and 3D workspaces.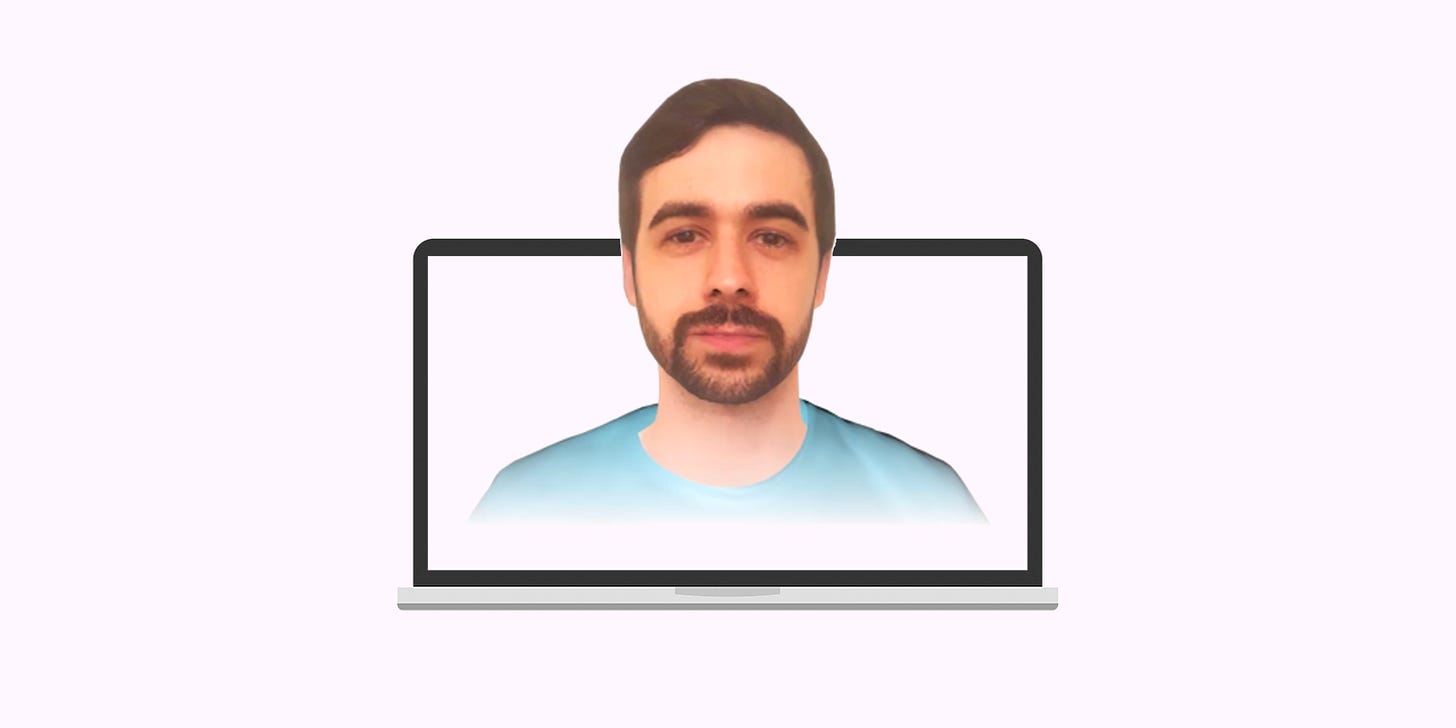 For the past couple of years, I've been saying that the AR/VR space, with the right positioning, is ripe with potential. In 2018, a mere total of 6 million VR headsets were purchased by customers. Underperforming its hype for years primarily targeting the consumers market, the untapped pocket of opportunity for this emerging technology has lied in the area of enterprise.
Spatial is one of the very few companies that caught my eye when I read about its funding in 2018. After 2 years in stealth, Spatial burst into the scene with $8 million and a proposition to take collaboration to the 4th dimension. The company utilizes "spatial computing," where its AR-based software can design a 3D holographic representation of an individual in seconds and cleverly translate limb movements and speech into realistic gesture and lip motions. Based in New York, the app can transform any room into a 3D workspace filled with lifelike holographic telepresence that connect users remotely across any platform they may be using. Spatial's software is compatible to be interoperable with any headset or AR glasses. Company CEO Anand Agarawala expressed that the product is evolving "from something like a 3D Zoom meeting to something more like a 3D Google Docs workspace." The XR holographic teleportation solution for enterprises can be compared to Docs on steroids - where its voice-driven 3D web browser allow users to share and manipulate objects into the virtual space from every angle.
Right before COVID-19 locked down countless offices around the globe, Spatial closed a Series A round raising $14 million, in January 2020. Now capitalizing on the major opportunity in distributed office work, the company said that it will strive to build and expand its functionality of the application and increase its interoperability with a wider range of hardware products. Spatial's game-changing technology unlocks a new level of computing that is not confined by geographical location or space, and is proving to be indispensable as companies move their entire operations remote.
To date, Spatial's total disclosed funding amount stands at $22.3 million. Owler estimated the company's annual revenue is around the $3.2 million number. As of February 2020, Spatial already services 85 paying customers and the company confirms their technology is being explored by "a significant portion of the Fortune 1000." It is unclear if the user base has been affected by the growth of COVID-induced remote work.
Similar to many startups, Spatial has adjusted its pricing to provide a temporary plan that's free and unlimited to any group or individual looking to experience its technology, due to COVID-19. Nonetheless, you need access to one of its supported devices to participate. So if you're looking to try mixed-reality for the first time, you will need to consider the usage cost of the actual headset. The market pricing of these items is relatively steep. A HoloLens 2 will set you back $3,500. The Magic Leap One costs $2,300. The less-pricier alternative, Nreal glasses, sell for $500.
From its demo videos, Spatial's mixed reality experience presents several different collaboration modes that replicate real-life meetings through an immersive and seamless 3D workspace. For example, when workers communicate with one another, its hologram can interact with virtual objects like whiteboards and audio from people's voices are programmed to come from the direction of the respective avatars. Agarawala said, "we are harnessing the power of augmented reality to create a combined digital and physical world that will change the way we work together."
---
Here is a TLDR list provided by Venturebeat, that cover the top features of the hardware-agonistic Spatial.
Features include:
Remote presence: Feel like local and remote participants are in the same room with lifelike avatars.

Infinite workspace: Extend your workspace beyond the screen and seamlessly tie together content from all digital devices into an infinite space.

Collective knowledge work: Quickly visualize thoughts and ideas using Spatial's
voice-driven 3D web browser.

Accessible anywhere: Spatial works best with augmented or virtual reality headsets, but is also accessible via web and mobile browser.
---
In February 2020, Spatial and Beijing-based Nreal, also an augmented reality startup, announced that they were joining forces to further improve the virtual workspace experience. Nreal, who produces the AR glasses I mentioned above, aims to combine its lightweight hardware with Spatial's advanced software to sell as a package to businesses with distributed teams. The unique AR bundle they've teamed up to create, the company claims, will also embrace top 5G connectivity with carrier partners such as Germany's Deutsche Telekom, Japan's KDDI, and South Korea's LG Uplus. These 5G providers will supply the necessary "high-bandwidth, low-latency 5G network environment" that enables Spatial's software to run smoothly. This makes the package appealing to companies with a global workforce made up of employees that may not reside in top-tier cities with blazing fast internet connections. Users that hook up to platforms such as Microsoft's HoloLens and Magic Leap One depend on reliable wifi connection to run Spatial uninterrupted. In contrast, Spatial says those with Nreal glasses will be able to completely leave their computers behind by using their 3D workspace/room as a screen, mouse, and keyboard.
The innovative and top-notch telepresence experience Spatial is delivering is a technology that has a high barrier to entry. As of now, other key players in the space are still playing catch-up to Spatial's software abilities. As reported, European start-ups, Valorem and MeetingRoom.io and social VR startups, High Fidelity and Rec Room, are all making great strides but none has yet created a deeply practical use case like Spatial's value proposition with instant lifelike collaboration across seas.
In 2019, Magic Leap acquired one of Spatial's top rivals: Mimesys, a Paris-based mixed-reality startup founded in 2015. Like Spatial, Mimesys's mission is to develop holographic communication through gathering real people in a shared virtual space from anywhere in the world. In April 2020, Magic Leap laid off 1000 of its workers while simultaneously scrapping its consumer headsets. Given its abandonment of the consumer-side of the business, Magic Leap will assuredly shift into defining its enterprise position. The company has revealed its new partnership with a large health care company, which will be an interesting pair-up in the AR/VR and medicine world. Ever since the pandemic broke out, Magic Leap has been transitioning its Magic Leap One headset to market as a tool for remote work. Having amassed over $2 billion in funding rounds since 2010, the company is not short of cash or resources to support Mimesys and heavily invest in its own R&D to compete with Spatial.
Founded in the same year of 2016, Arvizio is considered another Spatial competitor. The Ottawa-based Canadian company uses AR tech to share the experience of solving challenging problems in the workplace together. Based on the demos done by the private company thus far, it appears that Arvizio software provides real world alignment, life size walk-through, LiDAR point cloud alignment and multi user collaboration. Arvizio is a key player in the application software sector with Spatial, with Owler estimating that Arvizio generates $1.8 million more in annual revenue.
---
Zoom, Microsoft Teams, and Slack remain popular choices for international remote teams. A business will need to be a certain size, scale and rife with resources to afford hardware that it needs to provide to all employees to access Spatial. The restriction for requiring hardware as a mandatory gateway will make Spatial an impractical option for startups. In the meantime, these companies will have to resort to purchasing a collection of different collaboration softwares that allow them to work simultaneously on a variety of different projects. Even so, I see Spatial as an embellishing software that elevates the collaboration process, but still stands complementary to fundamental softwares like chat and email. A remote workforce, without Spatial, could be less productive and effective as a whole, but how necessary it is compared to designers needing Figma and Product Managers needing JIRA to actually do their work, is still debatable.
Next, we can't rule out the obvious possibility (or fact, frankly) of tech giants getting into the AR/VR space. Facebook's Zuckerberg has long believed in the promise AR/VR technology can offer that extends past entertainment. Last month, Facebook's head of of AR/VR offered a short glimpse into what they are invested in developing - with the tagline to "supercharge remote work and productivity." The video shared showcased real footage of an experimental test using prototype Facebook hardware and software. There are floating displays that can be manipulated - resized and rearranged easily based on the user's gestures. Facebook said it wants to create "a super-powered augmented workspace with multiple customizable screens in VR, unbounded from the limits of ​physical monitors." Technologies like Passthrough will help mold a virtual experience where users can freely switch between real and virtual worlds at any time, in a highly Black Mirror-esque manner. This vision for the future, Facebook executive said, will truly be "the best of both worlds." Facebook is behind the hardware, Oculus, which is one of the devices compatible with Spatial's software.
As Facebook and other large firms, like Square and Twitter, have accepted workers to move permanently remote, the ones large enough (mainly Facebook) may look to build their own versions of Spatial for employees' internal use, and additionally offer the technology to market.
---
Looking ahead
As we see in the case of Magic Leap with health care, there are copious application use cases for AR/VR in the corporate world. Remote work is far from the only compelling case. Spatial can also be used, especially during trying times like now, as a way for users to share media or play games with their family across the world. Spatial co-founder and CPO Jinha Lee says that the company is "moving from the era of personal computing to collective computing where people can share their space and ideas from anywhere, on any device." I could see Spatial being one of the key companies helping to bridge that transformation. The applications of a blown up, full-sized 3D Facetime technology that's available cross-platforms, are infinite. While headsets selling to consumers were seen as an overly expensive and awkward novelty, the software Spatial built on top of the same AR/VR technology is disruptive in B2B settings. Forbes covered Spatial praising that the solution was extraordinary, and that the company "seems to have found the sweet spot of usability in our bandwidth constrained world." The Spatial and Nreal duo provides tantalizing evidence that hardware and software in the long neglected enterprise AR/VR space is not only economical but a formidable alternative to people getting our work done. This also signals - will we see more collaborations in the future between the hardware and software outfits? Agarawala comments on the future of work saying that the collaboration cultivates a "perfect storm for AR."
Think Spatial's "Unity Engine"
Agarawala has said since years ago, that he wants to steer Spatial into providing actual technology for its customers to build and create their own applications. He wants to turn the platform into one that others can openly use to develop their own use cases on top of the framework and avatars. The CEO states that given the proven market demand, amongst positive feedback and heightened anticipation, that he is considering to open the AR/VR platform up as early as next year.
A potential exit
As mentioned, AR/VR is unquestionably something Facebook is fascinated by and excited about. I could see Spatial fitting right in. Will we see an M&A this early, in this environment soon? The demand is certainly there, but the question becomes - if the founders will choose to sell. Agarawala is a seriel entrepreneur who previously sold his startup BumpTop, to Google in 2010. Given all the attention and acclamation of Spatial so far, I'm curious to see if he will hold this one out and grow Spatial independently or accept a cash-fuse.
Regardless, I'm confident that Spatial's mixed-reality solution will be an integral part of the future of work. However that will look like.
---
Read more on diane.substack.com

All figures in USD ($).